Select your Plan

with our 10 Day Money Back Guarantee you Can't Go Wrong!
SSD (NVM Express Boosted)
UNINTERRUPTED Bandwidth
1TB Port Speed
UPSTREAM 460 Gbit/s
Direct Tire1 Connection
SMC5 Sandby 50GB/ps
Secured by RAID Array
MySQL
99.99% uptime
Cisco Firewall
Complete DDOS Protection
Intel® Xeon®
Free Dedicated SSL
Free Static Website
Corn Jobs
Free Antivirus and Anti spam
Dedicated premium DNS
Latest PHP
FTP access
phpMyAdmin
HotLink protection
Leech protection
Virus scanner
CGI support
Subdomains
Redirects
POP3 support
IMAP support
SMTP support
Autoresponder
Forwarding
Spam protection
Mailing lists
Calendars
webmail
Zend Engine
cURL
IonCube Loader
ImageMagick
140+ ready to install Softwares
No compromise on safety and security
Control Panel (IspConfig) 2X more secure, fast and reliable then Cpenal, Plask and others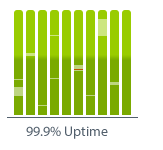 Höchste Serververfügbarkeit
Serververfügbarkeit ist für jedes Unternehmen kritisch - betrachten Sie sie als Herzschlag Ihres Geschäftes. Datei- und Datenbankserver, Email- und Webserver sind ein unverzichtbarer Teil der meisten Geschäftsprozesse und Downtimes haben einen direkten negativen Einfluss auf Produktivität, Verkäufe, Mitarbeiter- und Kundenzufriedenheit. Deshalb ist es uns so wichtig, die höchstmögliche Serververfügbarkeit zu erreichen - wir möchten sichergehen, dass Ihr Geschäft rund läuft, damit Ihre Kunden zufrieden sind.
Wenn Sie uns Ihre Geschäftsbedürfnisse anvertrauen, versprechen wir Ihnen eine Verfügbarkeit von 99,9% für alle unsere Services.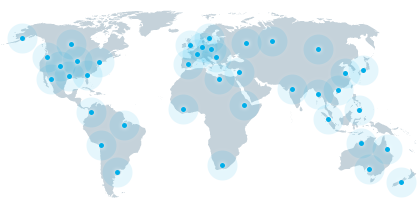 Weltweite Datenlieferung
Unsere Dienste sind auf hunderte Server und Rechenzentren auf der ganzen Welt verteilt. Ihre Kunden können Ihre Website also von überall erreichen. Wir bieten auch Überwachungs- und Analysetools - Traffic ist ein wichtiger Schritt dazu, die Effizienz und Popularität Ihrer Seite zu erhöhen, wie auch der Überblick darüber, woher Ihre Besucher kommen, um welche Tageszeit sie Sie besuchen und wie lange sie bleiben. Wir haben uns einem globalen Marktplatz gewidmet, was sich auch darin zeigt, dass wir Domains mit den bekanntesten TLDs anbieten.
Wir widmen uns auch dem Kundensupport auf der ganzen Welt. Wir sind hier, um Ihnen mit Ihrem Hosting so gut wie möglich zu helfen, und Sie können uns per Telefon, Email oder Live-Chat erreichen.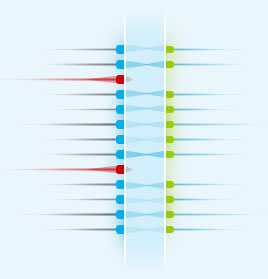 Beste Sicherheit
Wir bieten 24/7 Sicherheitsmonitoring und DDoS-Schutz. Sie nehmen die Sicherheit der Daten Ihrer Kunden ernst - wir auch. Unser Sicherheitsteam und unsere technischen Maßnahmen arbeiten Hand in Hand um den Schutz sicherzustellen, der in diesem digitalen Zeitalter notwendig sind.
Eine große Bandbreite an Sicherheitstools stehen zu Ihrer Verfügung, darunter SSL-Zertifikate, Firewall-Konfiguration, Sicherheitsmonitoring, VPN-Zugang und mehr.
Wählen Sie das für Sie passende Level!